Since its creation in 1888 in Biarritz, the second best place to golf in France, many Basque champions have been featured on greens worldwide. Today, the Ilbarritz International Golf Training Center still trains the next Lacoste, Garaialde, Olazabal or Mendiburu.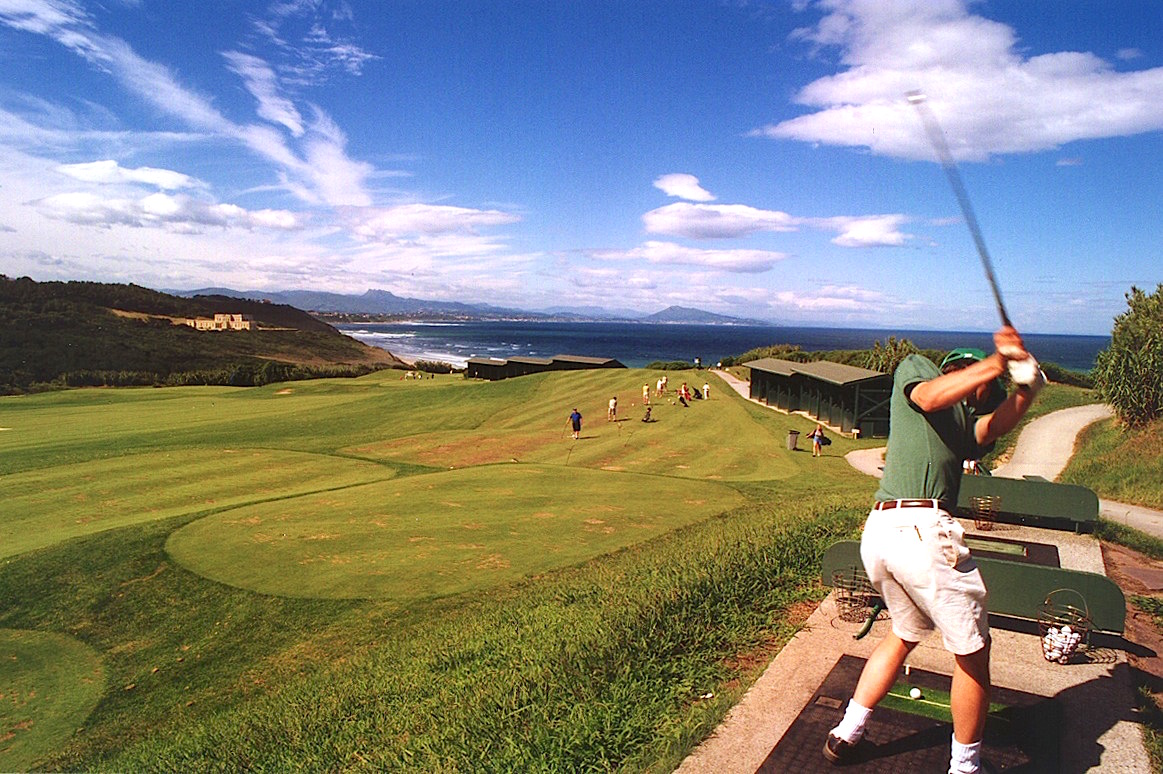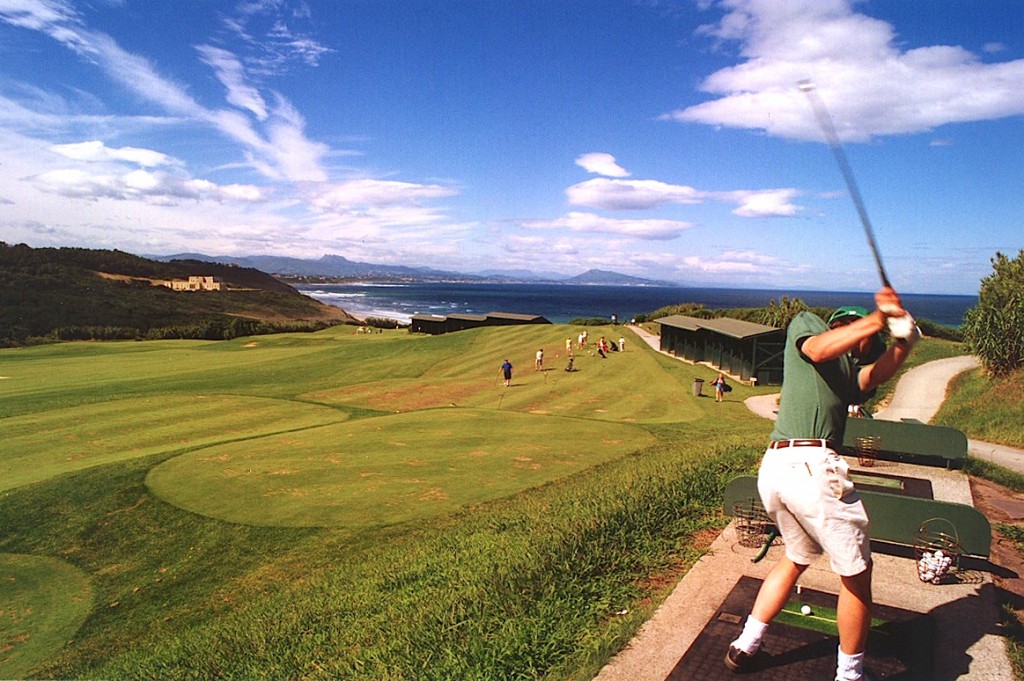 The International Golf training center of Ilbarritz is spread out over 1400 acres, from the Irigoian farm to the sea, its circular driving range and its course rated as "Best 9 Holes in France" is unique in Europe and is frequented each year by several thousands of newcomers and fans of this sport.
Its uniqueness: the N° 2 hole that starts on the top of an Atlantic Wall bunker overlooking the ocean and finishes by a green above the Ilbarritz beach with the famous Biarritz "Rocher de la Vierge" (Rock of Madonna) in the background.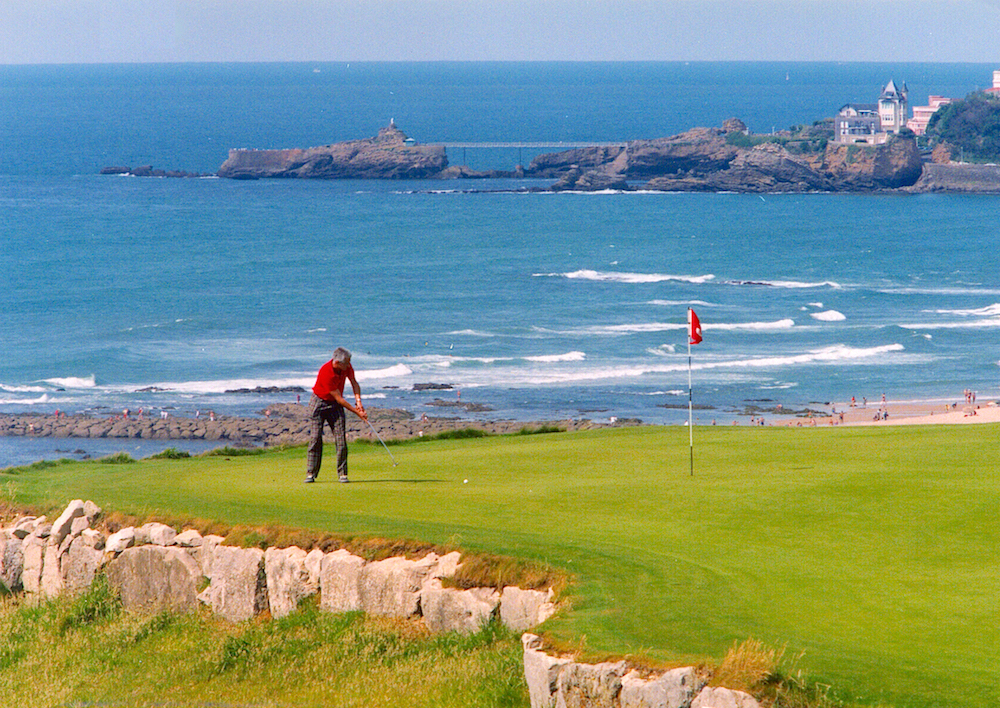 It certainly is one of the most beautiful panoramas along the Basque Coast, crowned by Baron d'Espée's castle, who had built his residence here rather than in the bay of Rio which he found a little too small for his taste!
Having lunch on the terrace of the club house is a pleasure enjoyed by locals.
Because it's located within view of hole N° 1, Irigoian attracts many golfers whose passion prevents them from sleeping too far from their mistress: they just have to cross the garden hedge to find themselves on the greens!