The Ilb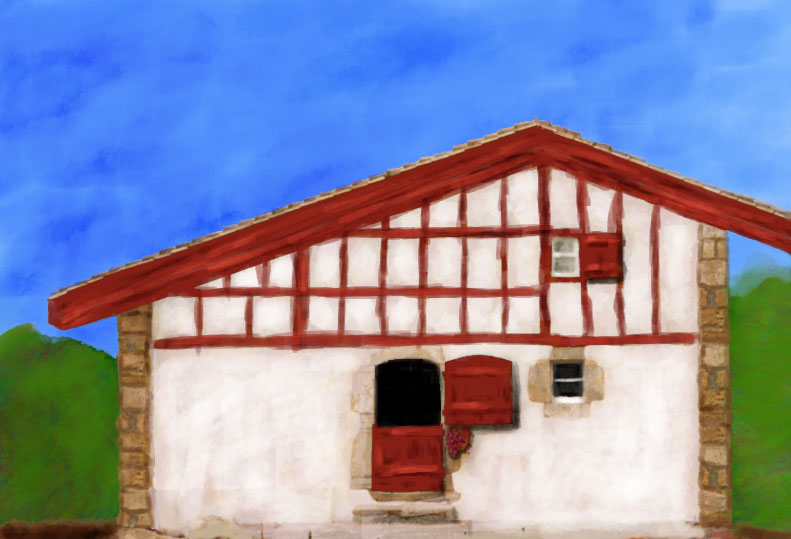 arritz Irigoiena house (which literally means at Ilbarritz's highest point) dates back to the first half of the 17th century.
The earliest written comment of its existence that we have found is in Bidart parish records: it is dated May 9, 1683 when a monetary donation called a "prébende" (gift of revenues from an agricultural parcel) was given by the owner of the Domengine (Dominique) house.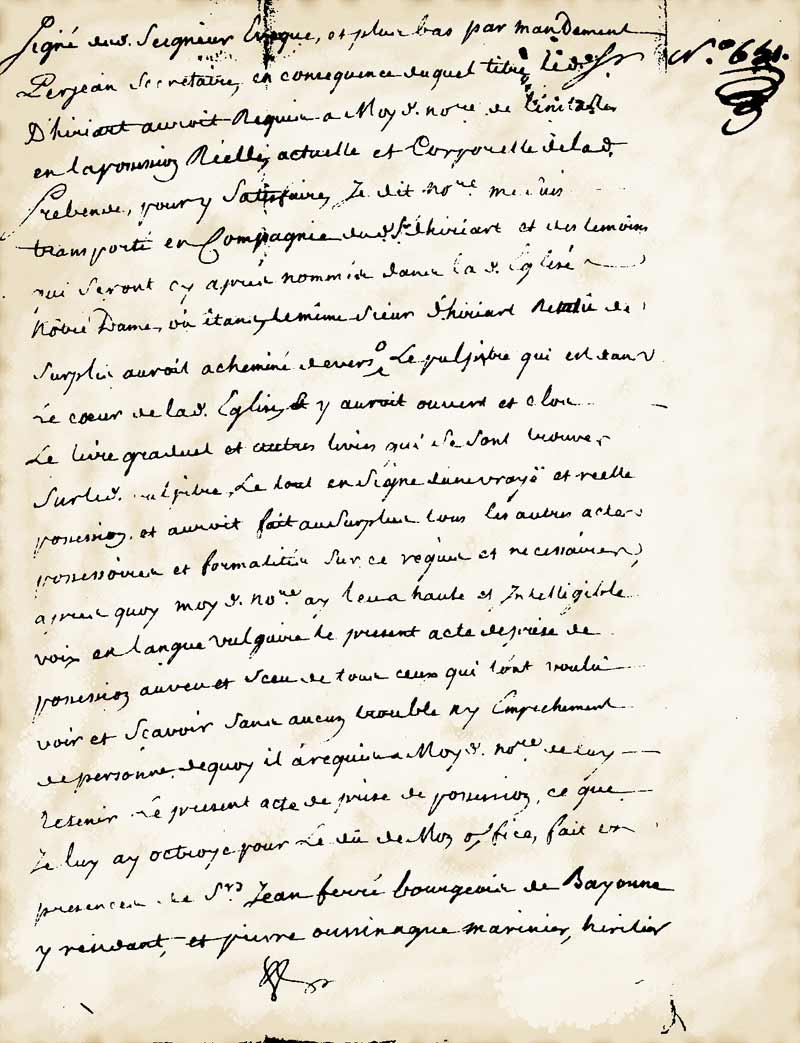 In 1703, based on the inscription in stone above the door, a second level was added to Irigoiena (traces of the old roof are still apparent in the facade). On the right wing, a kitchen and washroom (now the breakfast room) were added. On the left, there was a cow stable which, up until recently, was in the living room just barely seperated by a partition from the living quarters.
In 1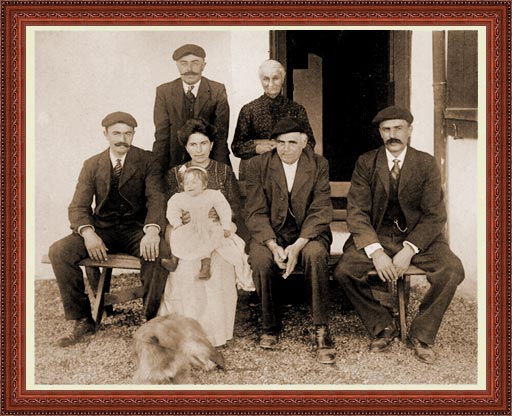 910, Marie Jeanne Garat (the lady in the center of the photo with Philippe Etcheverry's future mother sitting on her lap) left Irigoin to get married just 800 meters away. Her brother continued to occupy the house for twelve years before renting it to sharecroppers.
In 1954 after the departure of the last renters, Irogoin became a hay and fertilizer barn for a neighboring farmer. Its was surrounded by corn fields and quickly fell into a state of disrepair.
In 1992, it took the mayor of Bidart's threat to demolish the house for Philippe Etcheverry to convince his mother to let him save it with prospective renters that wanted to turn it into a restaurant.
After 9 months of work, respecting the traditional architecture, redoing the roof, fixing the walls, taking out one part of the 1703 addition which jutted out from the facade, replacing the dirt floor with a cement foundation, covering up the historical "ox blood" wood frame with "Arcangues blue" paint, the future renters announced that they were dropping their plans!
After a few weeks hesitation, Philippe decided to turn it into a guest house which required nine more months of work! In June 1994, the first managers, Mr. and Mrs. Cadeau (their name means "gift" – what a perfect name!) wipe off the plaster…