A new challenge for Irigoian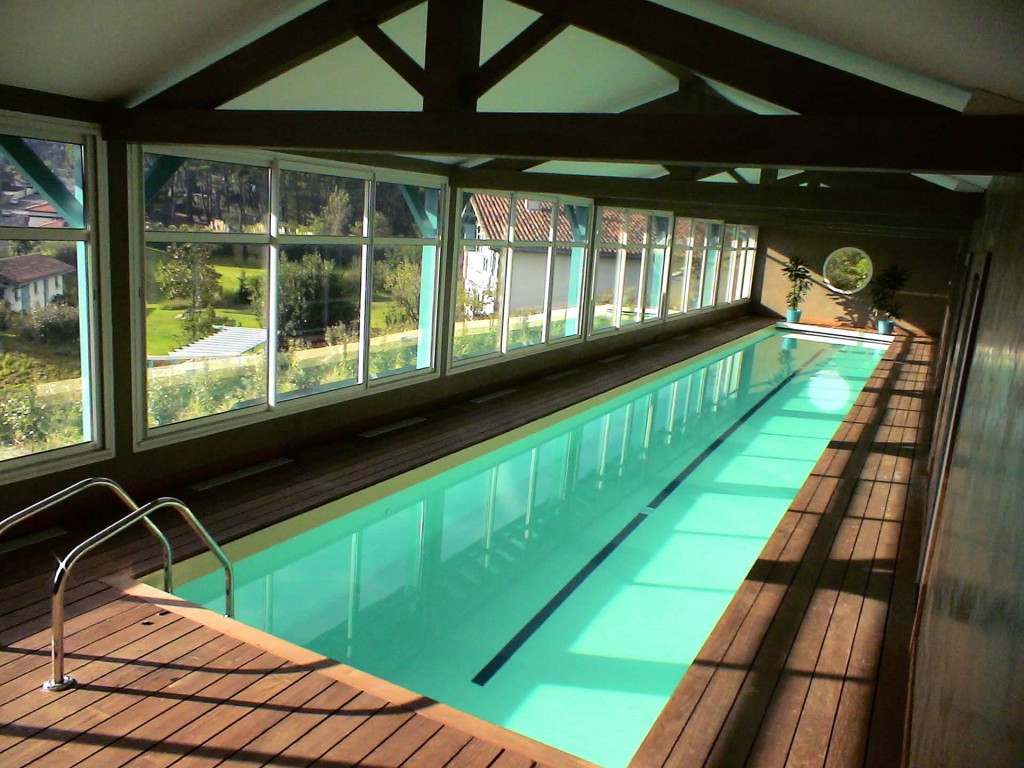 Fifteen years after rebuilding up the Irigoian basque farm from its ruins to convert it into a charming bed and breakfast, Philippe Etcheverry has added to it a new building containing a swimming pool, a hammam and a fitness room.
The unit is faithful to the ecological convictions of the master of the house (*):
New generation thermal sensors on a surface of 28 m² maintain the temperature of water over 26 °C.
The energy cost necessary for filtration and dehumidification is ensured by 16 photovoltaic panels integrated in the roof. 20 m long and 3 m wide, the swimming pool, color vanilla, is perfectly harmonized with the chocolate tadelakt of the walls and the wood belt.
The picture window which extends over the entire length of the building offers a view from above on the garden and the forest.
Emerald rollers paper cloakroom, showers and hammam.
And to improve your shape, some torture instruments and a tennis table supplement the equipment.
(*) Irigoian is labellized "Clef verte" since 2007